Learn more about the Berkman Center for Internet & Society — and its incredible network of researchers, activists, faculty, students, technologists, entrepreneurs, artists, policy makers, lawyers, and more — in an interactive conversation led by Faculty Chair Jonathan Zittrain.
If you're curious about connecting with our research, our community, or our events, or are just generally interested in digital technologies and their impact on society, find out more here!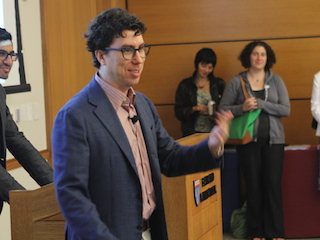 Also in ogg for download
More info on this event here.