Curarium is a collection of collections, an "animated archive," designed to serve as a model for crowdsourcing annotation, curation, and augmentation of works within and beyond their respective collections. Curarium aims to construct sharable, media-rich stories and elaborate arguments about individual items as well as groups of items within a corpora.
The metaLab's Jeffrey Schnapp, Matthew Battles, and Pablo Barría Urenda describe the Curarium, and its first project to ingest Villa I Tatti's Homeless Paintings of the Italian Renaissance collection, and build engagement with a wider audience to identify, classify, describe, and analyze the objects in the collection.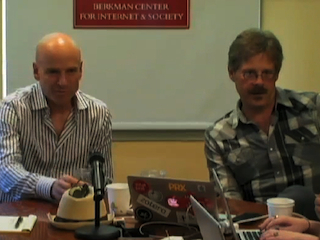 Also in ogg for download
More info on this event here.