We can use technology to uncover patterns in data. But it's much harder to uncover an "ideology" embedded in text.
In this talk, Ali Hashmi — a researcher at the MIT Center for Civic Media — discusses a tool he has created that uses data-driven approaches for classifying discourse in news media. Using an analysis of discourse on Islam in the mainstream media, the tool reveals how media coverage in several mainstream news sources tends to contextualize Muslims largely as a group embroiled in conflict at a disproportionately large level.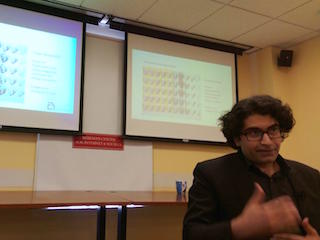 Also in ogg for download
More info on this event here.