What is the role of the internet in political activism and speech? Is there any room for nuance between hacking and "cyber-terrorism?"
Molly Sauter — research affiliate at the Berkman Center and author of "The Coming Swarm: DDoS, Hacktivism, and Civil Disobedience on the Internet" — discusses the history, development, theory, and practice of distributed denial of service actions as a tactic of political activism.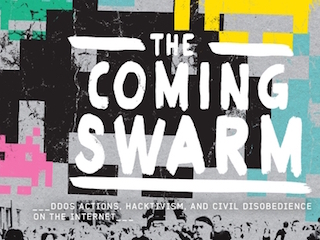 Also in ogg for download
More info on this event here.
*Correction from Molly Sauter: "The plea deal of the PayPal14 stipulates that each defendant owes $5,600 in restitution payments to the PayPal corporation, not $1,600 as I state in the video."