Do you have a name? More than one? Does it matter to you who knows it? As digital systems become more integrated into our lives, these questions are becoming very important. We're in the midst of a literal identity crisis where your identity is quickly becoming, rather than something you define, a social construct that is granted to you.
aestetix, after being suspended twice by Google Plus for violating their "Real Names" policy, helped found NymRights, which has consulted on President Obama's National Strategy for Trusted Identities in Cyberspace (NSTIC). In this talk he guides an exploration of the philosophy of names and identity, the digital systems we've created over the past decades, and the challenges that arise when the systems come into conflict with individual safety and freedom.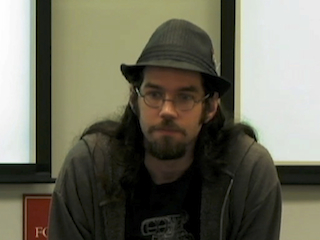 Also in ogg for download
More info on this event here.