The Internet is democratizing access to the global marketplace for millions of people around the world. Thanks to online platforms, payment systems and logistics services, companies, nonprofits and individuals can embark on global journeys like never before.
In this conversation, Usman Ahmed — Policy Counsel for eBay Inc — and Jake Colvin — Executive Director of the Global Innovation Forum at the National Foreign Trade Council — explore the opportunities for economic development that the Internet unlocks, and the specific challenges that global entrepreneurs and micromultinationals in developing countries face.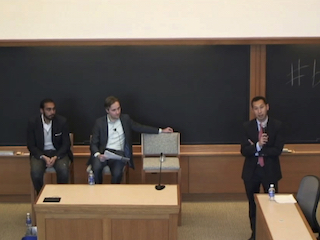 Also in ogg for download
More info on this event here.